Understanding the Bible | See All The Videos. Go to the: 30 Second Video Menu

Do The Miracles In The Bible Mean It Is A Fairy Tale?
What evidence do some people use to prove the Bible can't be trusted and there is no God? A claim I often hear is that the miracles in the Bible are obviously impossible, and that means the Bible is a fairy tale. But, in the Bible's case there were eye-witnesses. Thousands of eyewitnesses who were still living when the Bible was written. Fairy tales don't have eyewitnesses to the events they describe... the Bible does.
A Few Examples
These are some of Jesus' miracles recorded in scripture. Although many are described in more than one location, only one scripture reference is provided for each. Jesus did not do His miracles in private. They were public and people saw them close up, and "live and in person."
Jesus Turns Water into Wine - witnesses - John 2:1-11
Jesus Heals an Official's Son - witnesses - John 4:43-54
Jesus Heals Peter's Mother-in-Law - witnesses - Mark 1:29-31
Jesus Heals Many Sick - many witnesses - Mark 1:32-34
Jesus Cleanses a Man With Leprosy - many witnesses - Matthew 8:1-4
Jesus Heals a Centurion's Servant - witnesses - Luke 7:1-10
Jesus Heals a Paralytic - witnesses - Matthew 9:1-8
Jesus Heals a Man's Withered Hand - witnesses - Matthew 12:9-14
Jesus Raises a Widow's Son from the dead - witnesses - Luke 7:11-17
Jesus Calms a Storm - disciples only - Mark 4:35-41
Jesus Heals a Woman in the Crowd - many witnesses - Matthew 9:20-22
Jesus Feeds 5,000 - many witnesses - John 6:1-15
Jesus Heals a Man Born Blind - witnesses - John 9:1-12
Jesus Heals a Crippled Woman - witnesses - John 13:10-17
Jesus Raises Lazarus from the Dead - many witnesses - John 11:1-45

The Jewish leadership wanted Christianity stomped out -- literally. Anyone who could show Jesus had not done any of these miracles, and thus show that the writers of scripture lied, would have been handsomely rewarded. But even the Jewish leaders could not deny that Jesus' miracles were real. They, themselves were eyewitnesses. There are no witnesses to what a fairy tale describes. There were thousands of witnesses to the miracles Jesus (God) did as well as to the miracles of the apostles. The Bible is an authentic and true historical record.
More Information
Did Miracles Really Happen? (AIG Article)
Supernatural or Science: How Do We Explain Miracles? (AIG Article)

The Bible Is Not Consistent With Nature (Science Pastor Article)




The Bible: Jewish folklore and nothing more? (CMI Article)
THE GOSPEL
OF JESUS CHRIST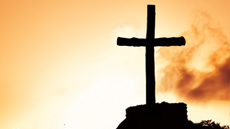 The gospel is not social justice nor serving others. The gospel is love in action... Jesus Christ giving Himself so that you can be saved from the wrath of God.
Now I make known to you, brethren, the gospel which I preached to you, which also you received, in which also you stand, by which also you are saved, if you hold fast the word which I preached to you, unless you believed in vain.

For I delivered to you as of first importance what I also received, that Christ died for our sins according to the Scriptures, and that He was buried, and that He was raised on the third day according to the Scriptures, and that He appeared to Cephas, then to the twelve.

After that He appeared to more than five hundred brethren at one time, most of whom remain until now, but some have fallen asleep; then He appeared to James, then to all the apostles; and last of all, as to one untimely born, He appeared to me also. - 1 Corinthians 15:1-8