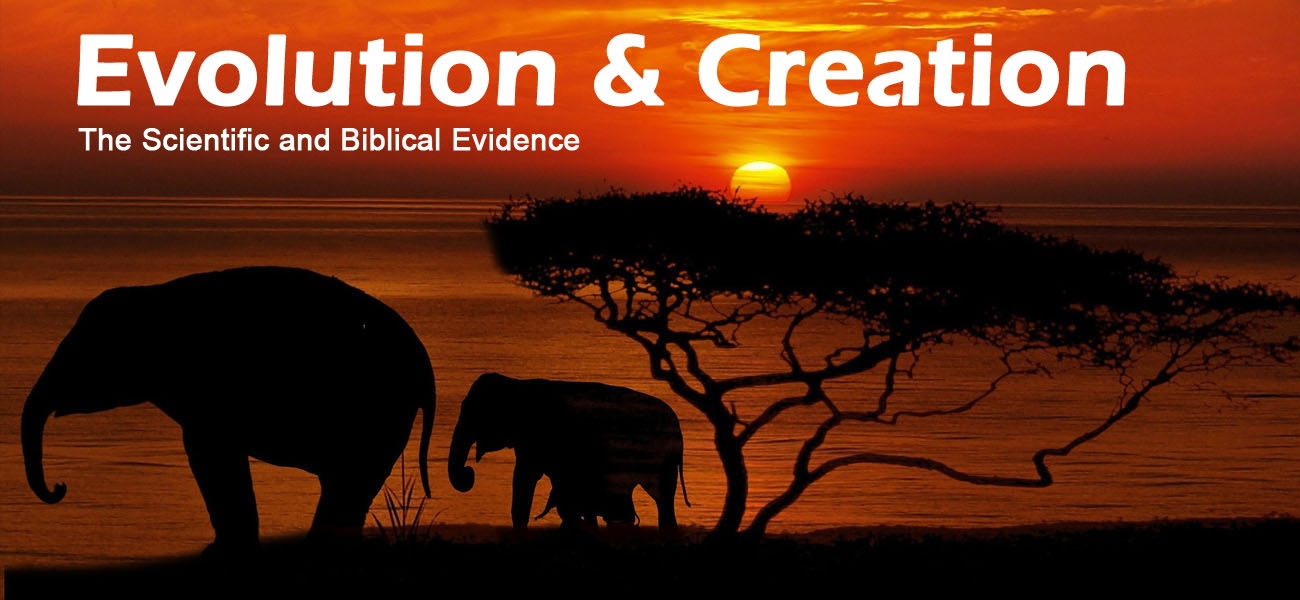 EVOLUTION
Most of the links on this page will take you directly to the article. In some cases the link will take you to the publication containing the article. Scroll through the magazine to find the article.
Sources of Articles
Creation Ministries International (CMI)
Topical Index - Evolution
---
BIOLOGY

---

BIOMIMICRY

---

CREATION

Powerful Evidence For a Designer's Existence: Look No Further Than Inside Your Head (CMI August 2019)


---

DARWIN & DARWINISM

---

EVOLUTION

What is evolution?

(Kerkut, G.A. [1927–2004], Implications of Evolution, Pergamon, Oxford, UK, p. 157, 1960)

"There is a theory which states that many living animals can be observed over the course of time to undergo changes so that new species are formed. This can be called the 'Special Theory of Evolution' and can be demonstrated in certain cases by experiments. On the other hand there is the theory that all the living forms in the world have arisen from a single source which itself came from an inorganic form. This theory can be called the 'General Theory of Evolution' and the evidence that supports it is not sufficiently strong to allow us to consider it as anything more than a working hypothesis. It is not clear whether the changes that bring about speciation are of the same nature as those that brought about the development of new phyla. The answer will be found in future experimental work and not by the dogmatic assertions that the General Theory of Evolution must be correct because there is nothing else that will satisfactorily take its place."



Hybridization Shaking up the Evolutionary Tree of Life: What Does it Mean For Creationists? (CMI April 2018)




---

EVOLUTION - BLUNDERS

---

EVOLUTION - HUMAN

---

GENETICS

---

GENOME

Also see DNA

---

NATURAL SELECTION

---

ZOOLOGY

---
Note: Neither this web site nor this web page is in any way associated with sources of these articles. We have independently created this index to make it easier for people to find useful articles.